This is a recipe that belonged to my mother. It's one of my most favorite things to eat, yet the one I make the least often. I only buy boston butts when they are on sale!
Ingredients:
1 Boston Butt 4.5-5lbs
2 small bay leaves
1.5 cups of water
Pepper
Garlic Salt
2 small/Medium BBQ sauces of your choice
(I use two different types. I like
Carolina Treet
mixed with
Sweet Baby Rays
. I use a small bottle of SBR and 2/3's of Carolina Treet)
1. Place your boston butt in your crock pot.
2. Add water, bay leaves, then sprinkle pork with pepper and garlic salt for taste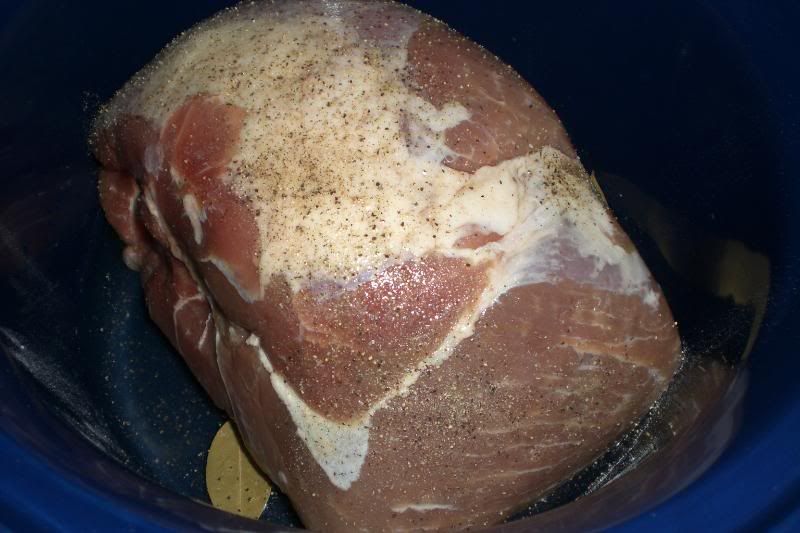 3. Set crock pot on low for 10 hours
4. After 10 hour, turn crock pot off, and allow the pork butt to cool, for handling.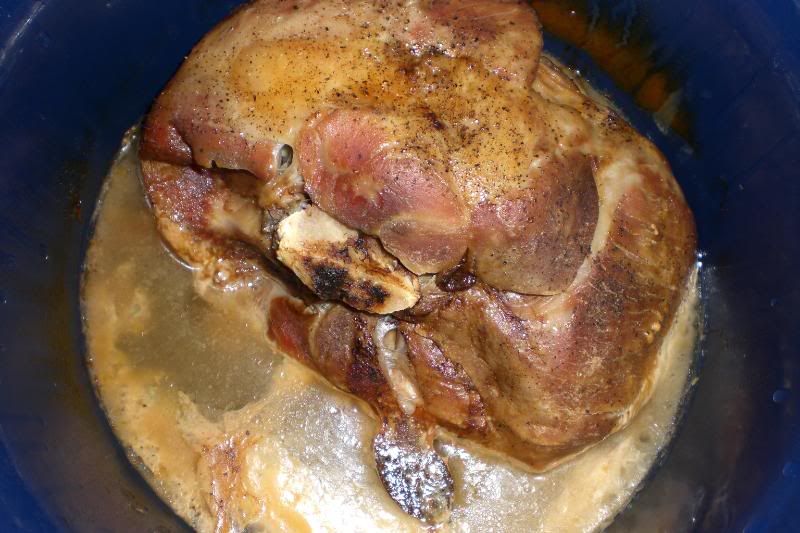 5. Drain from juices, then shred, to make a pulled pork
6. Add shredded pork back to the crock pot. Add your BBQ sauce. Set on low for 1.5 hours, to allow the shredded pork and the sauces to mingle well.
7. Remove from crock pot and serve! Hope you enjoy!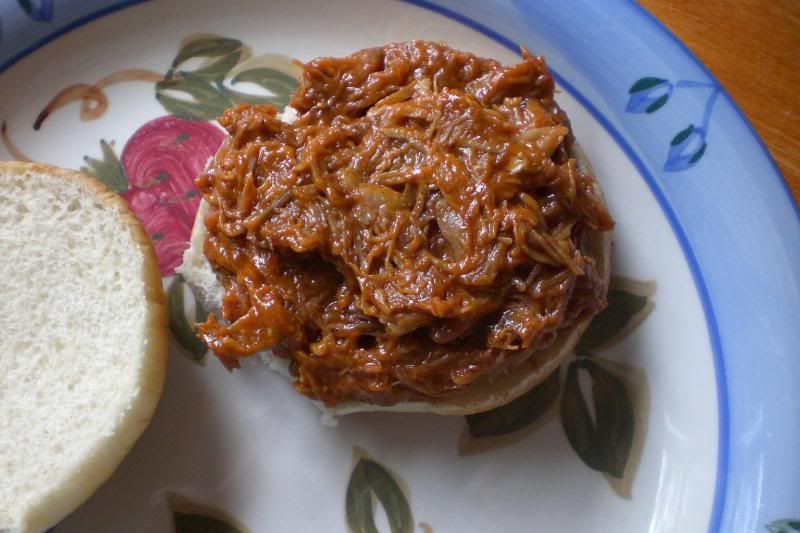 Southern Tip:
BBQ tastes best with cole slaw!