We love fish in this family. Thumbelina generally has to be told it's fish sticks for her to eat it however. It can look and taste different than any other fish "stick" she's ever had, but she doesn't care. As long as she is able to say it's fish sticks, she's happy. However, for some reason, tonight, she kept calling this salmon patties (she still ate them, and is begging for it for lunch tomorrow). I promise you, these are not salmon patties, nor fish sticks. :-)
Ingredients:
8 Whiting Fish Fillets
2 Eggs, beaten
1 cup of All Purpose Flour (separated into 1/2 cup increments)
1/3cup Panko Bread Crumbs
1/2cup Shredded Parmesan
Oil for frying
Pepper
1. Preheat the oil for frying to about 325-350 degrees
2. Mix together 1/2 cup of Flour and pepper for taste in a plate
3. In bowl, beat eggs for dipping
4. In another bowl, mix together Panko Bread Crumbs, 1/2cup of flour, and shredded parm.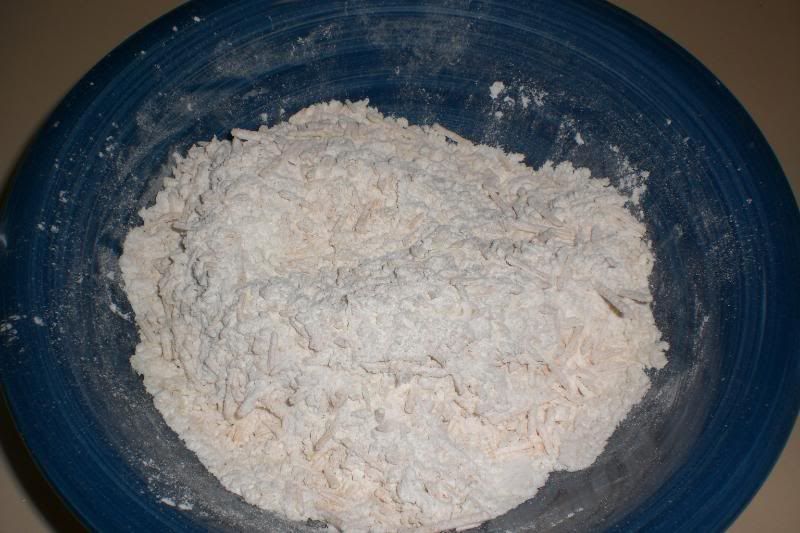 5. Take whiting and lightly flour with the flour and pepper mixture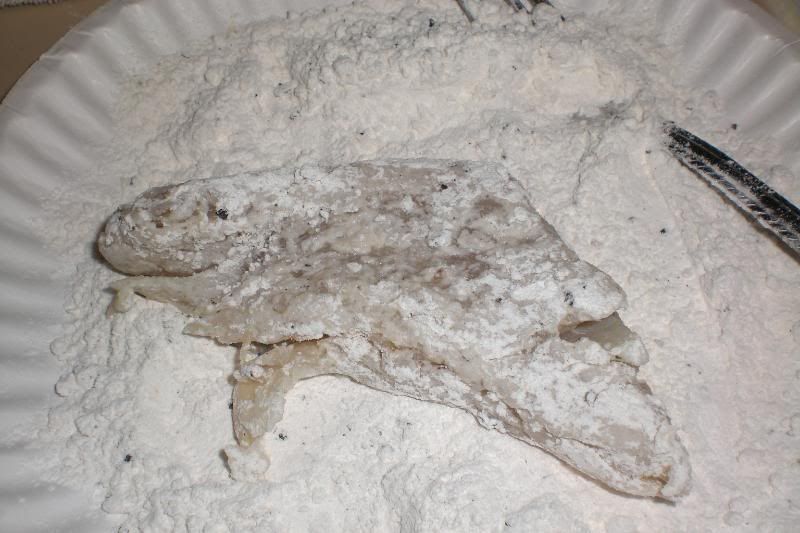 6. Dip fillet into egg
7. Place into the Panko mixture, covering the Whiting fillet
9. Drop into heated oil, cooking 20 minutes each side, or until fish flakes easily.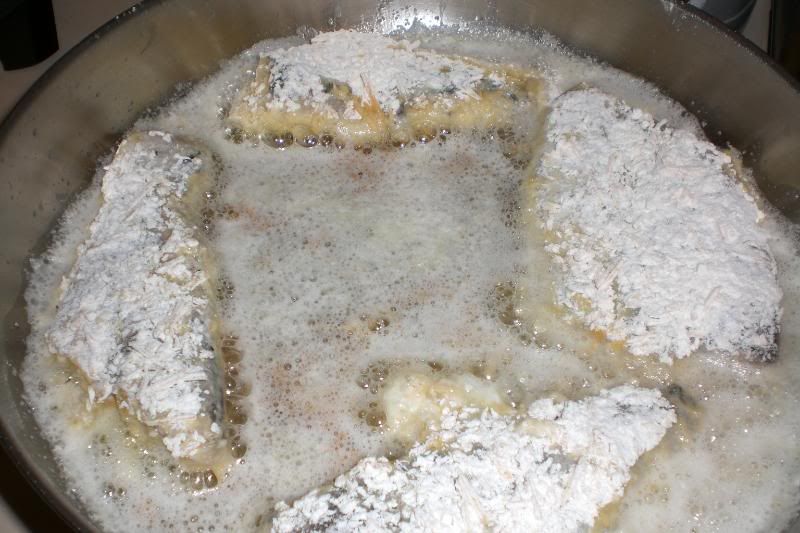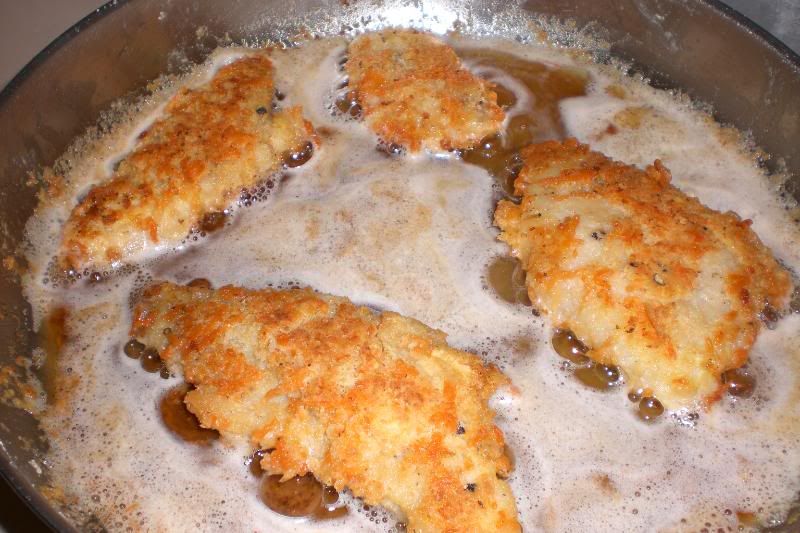 10. When finished cooking, remove from oil and drain on paper towel. Of course, serve hot!