We all know the skin is the best part of the potato. I also know that when I eat other peoples potatoes, I bypass the skin because it's dry and blah (especially those that are cooked in the microwave!). So, here is my recipe, where the skin is better than the actual potato!
Ingredients:
Russet Baking Potatoes (however many you need)
Extra Virgin Olive Oil
Garlic Salt
Pepper
Tinfoil
1. Preheat your oven to 400 degrees
2. Grab your potato and look it over for any bad spots
3. Wash and dry your potato
4. Stab your potato on all sides with a fork or a knife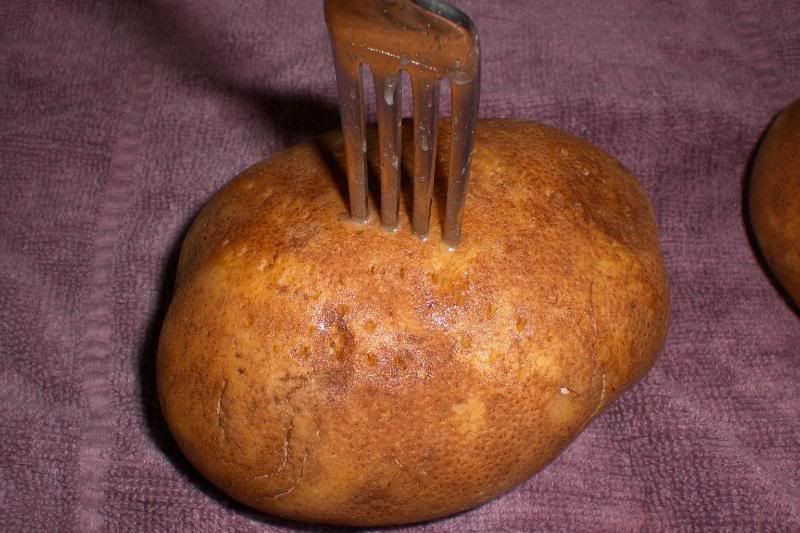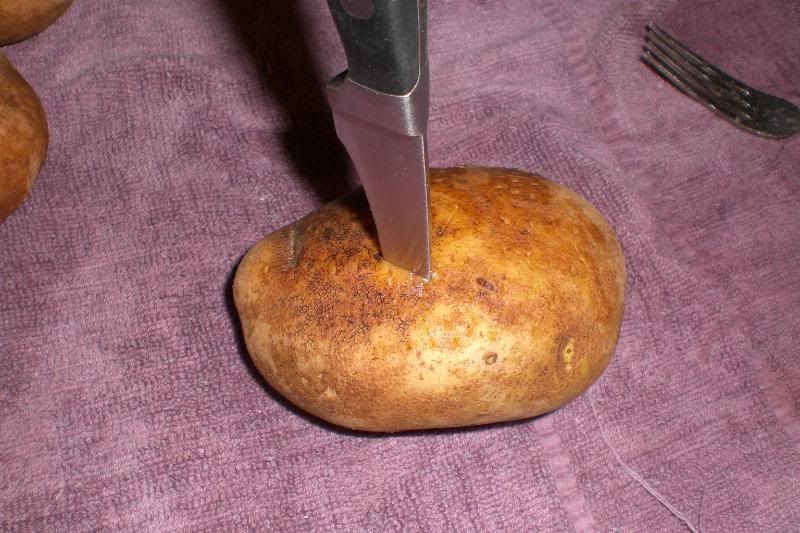 5. Pull out sheets of tinfoil, large enough to fold the potato in for baking. Place a small amount of oil on the foil, rubbing it into an oval shape, then sprinkle on Garlic Salt and Pepper.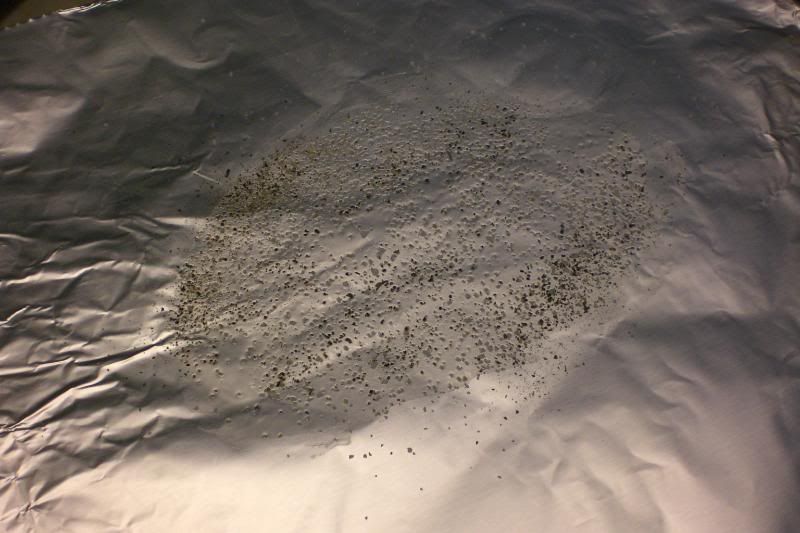 6. Rub potato with a tsp of oil, place on tinfoil, in the spot where the seasoning is
7. Sprinkle with Garlic Salt and Pepper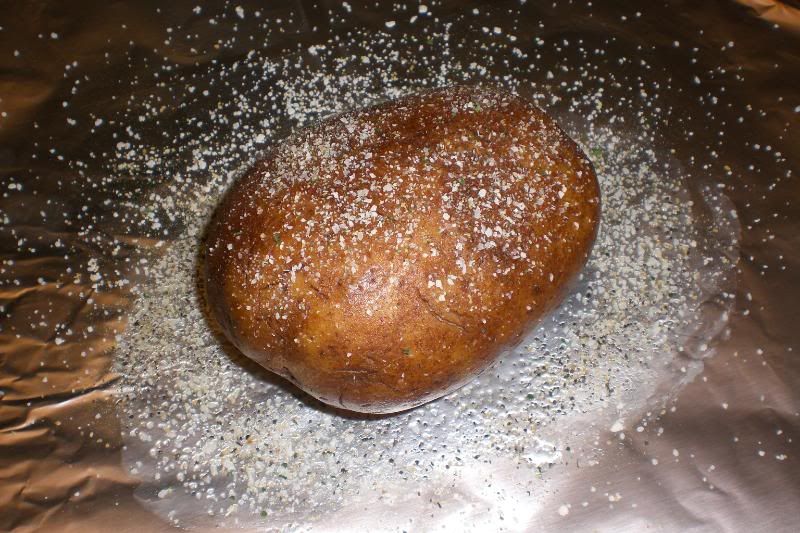 8. Wrap potato up tight in tinfoil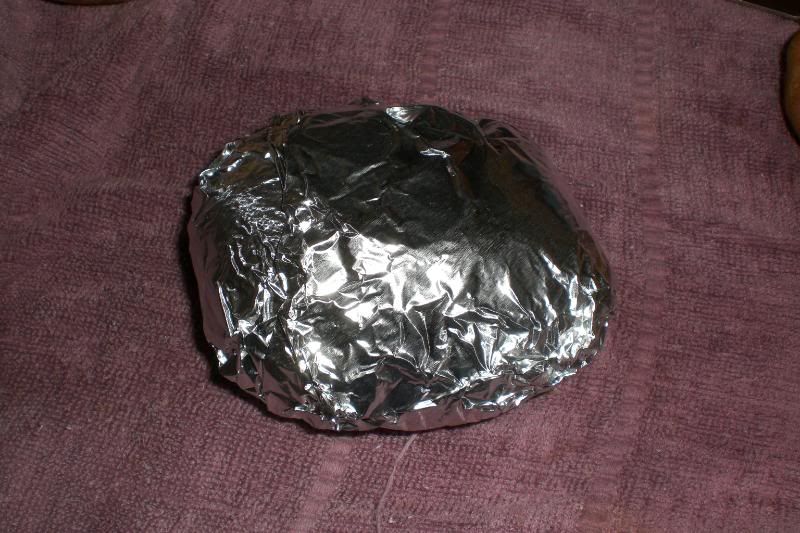 9. Place in oven for 1 hour
10. Unwrap tinfoil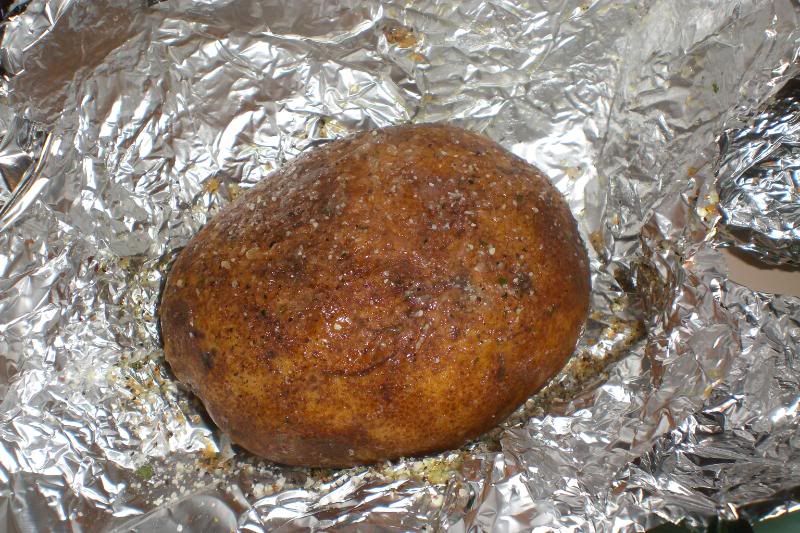 11. Put on your plate and place your favorite toppings on top! I am putting a picture of both my favorite (butter and sour cream) and then my husbands (everything but the kitchen sink)