We don't get snow that often here. At least not a good one. And our snow is no where near as good as the people up north. ( I can't imagine how awesome theirs would be!) But here is my recipe!
Ingredients:
1 cup of milk
3/4 cup of sugar
1/2tsp of Vanilla
1/2tsp of Cinnamon (optional)
8 cups of snow
1. Put out your container out to catch snow the snow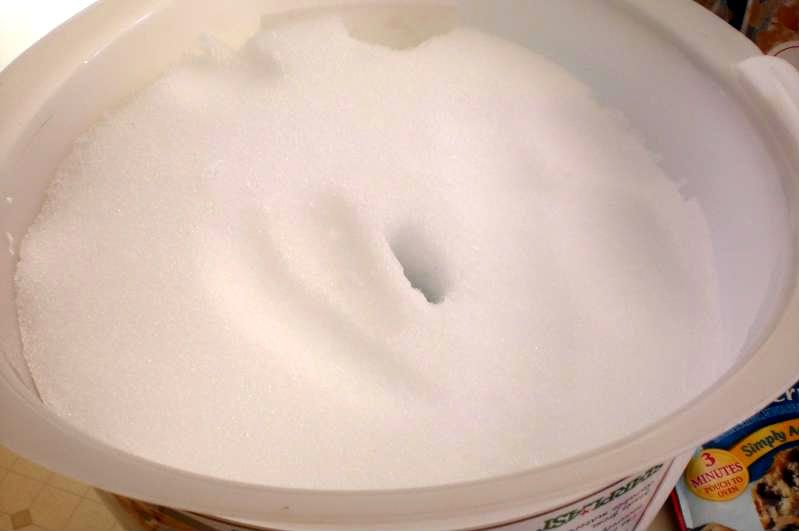 2. Mix together milk, sugar, vanilla, and cinnamon. I use a whisk, spoon is fine.
3. Add the snow, 1 cup at a time, mixing until blended.
At this point, you can eat the snow or like me, you can put it in the freezer to firm up for a bit and serve later (we do)