One of my house mothers in foster care used to make this meal, and I loved it. (she also made this killer pizza. I wish I could remember how!) So, We can call this Ms. Tashika's recipe.
Ingredients:
1 cup of lard/cooking oil (I prefer lard)
2 cups of AP (all purpose) Flour
4tsp of barbecue seasoning spice
Fresh cracked Pepper
3 eggs
1/4 cup of milk
Small bottle of Barbecue sauce
4-6 pork chops
1. Preheat oven to 375
2. Preheat skillet with lard/oil
3. Mix together the pepper, flour, and spice
4. Mix together the milk and eggs in to shallow dish for dipping
5. Dip the chops in the egg, then flour.
6. Repeat step 5. This gives it a stronger, crunchier, TASTIER crust
7. Fry til brown on both sides. (10 minutes each side is average)
8. Set aside to dry while pouring barbecue sauce into shallow dish and greasing baking pan
9. Dip chops into sauce and lay on greased pan.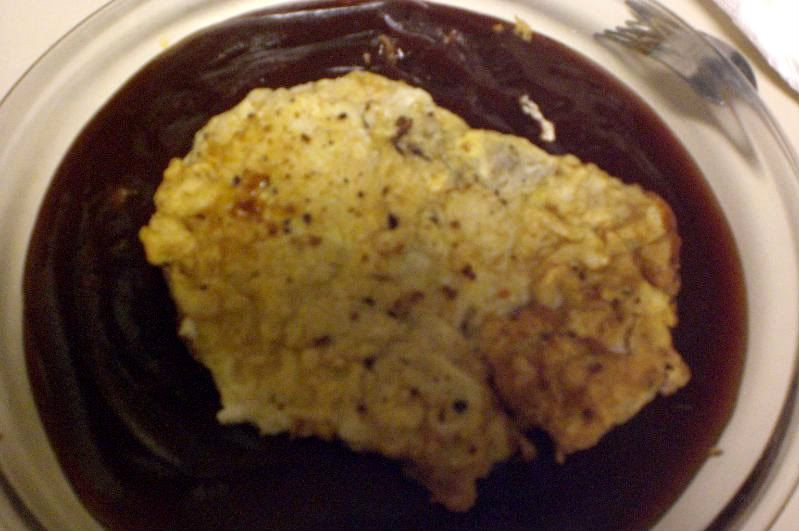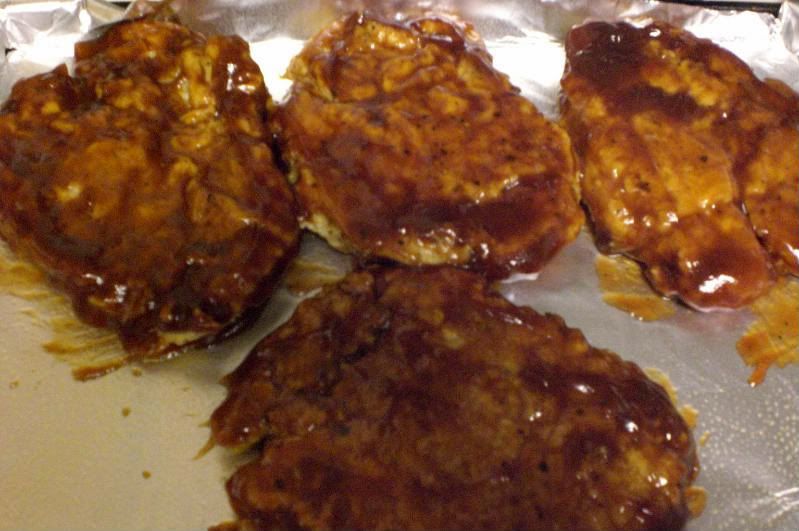 10. Place in oven for 20 minutes to bake!