My husband has fallen in love with this recipe. I am "ordered" to make it for all of
his
holidays. Fathers Day, birthdays, Panthers season openers, every time the Panthers win... (So, maybe not that often!)
I got the idea from Johnny Carinos Bowtie Festival, which is wonderful. Dear Husband says mine tastes better.
Ingredients:
2 Chicken Breasts
1/4 Cup Bacon
1/4 Cup Red Onion
1 Garlic Clove
2Tbsp Heavy Cream
1/4 Cup Asiago Cheese
2 Roma Tomatoes (those oval shaped tomatoes)
Alfredo Sauce
1/8tsp Garlic Salt
Pepper
1 Pat of Butter
1. Melt 1 pat of butter in saute pan, along with 1/8tsp of Garlic Salt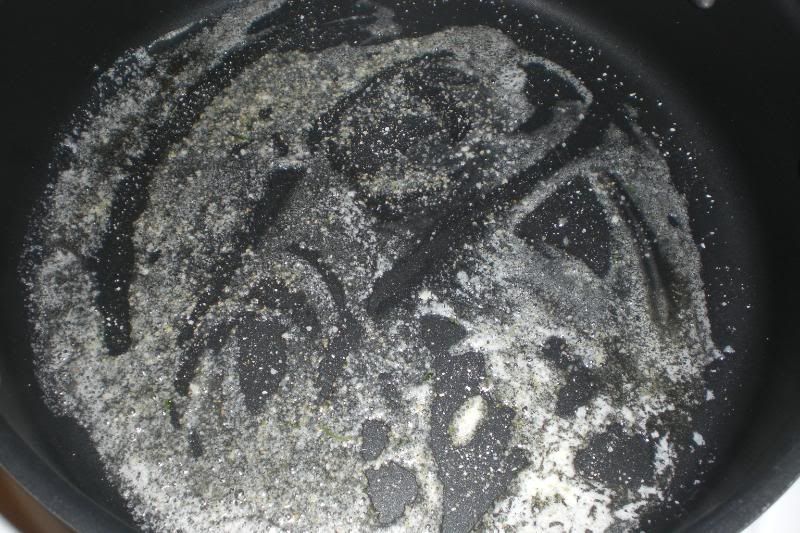 2. Cut fat and skin from two chicken breast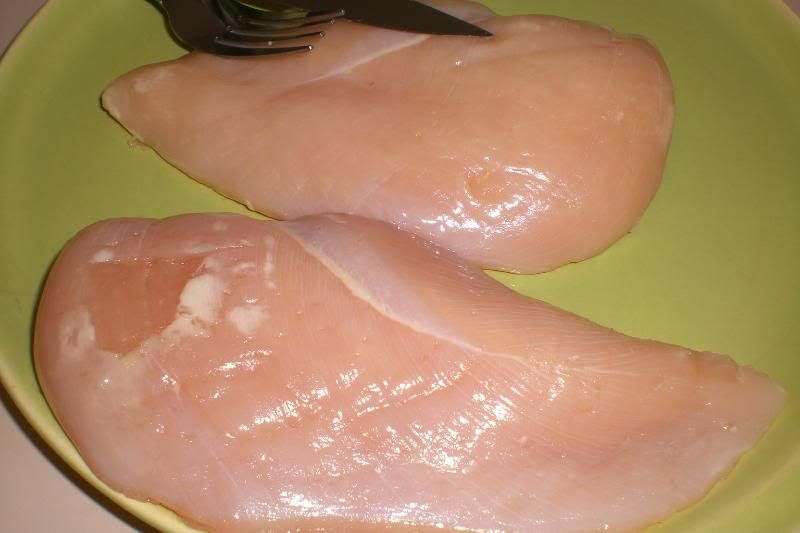 3. Slice breasts into thing strips (you will have more than this. I snapped a photo of this small amount so you could see size)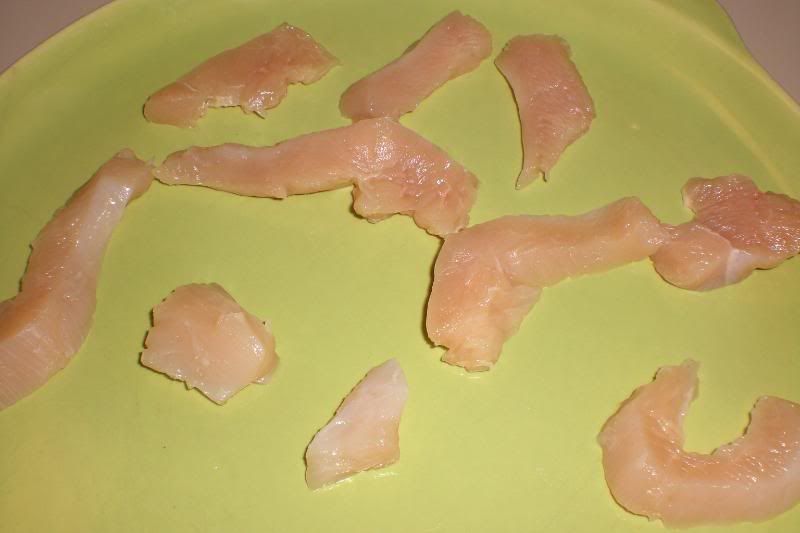 4. Add to saute pan, sprinkle with fresh pepper, cook on medium heat, till done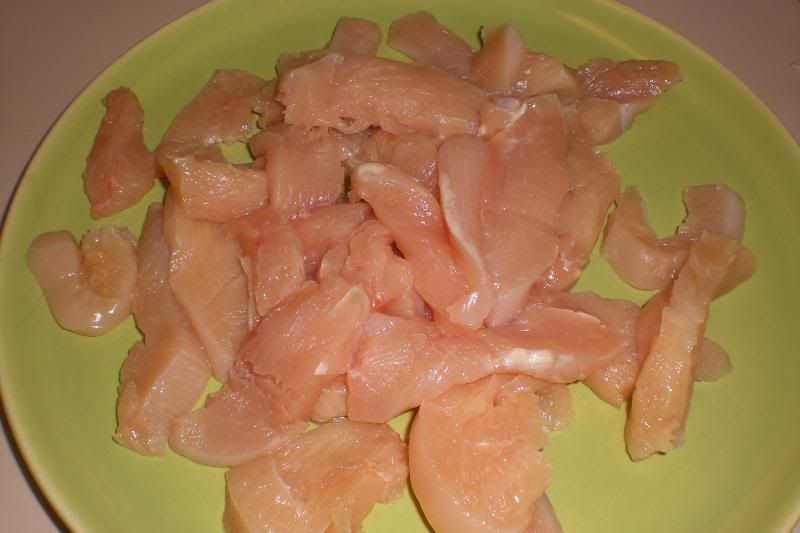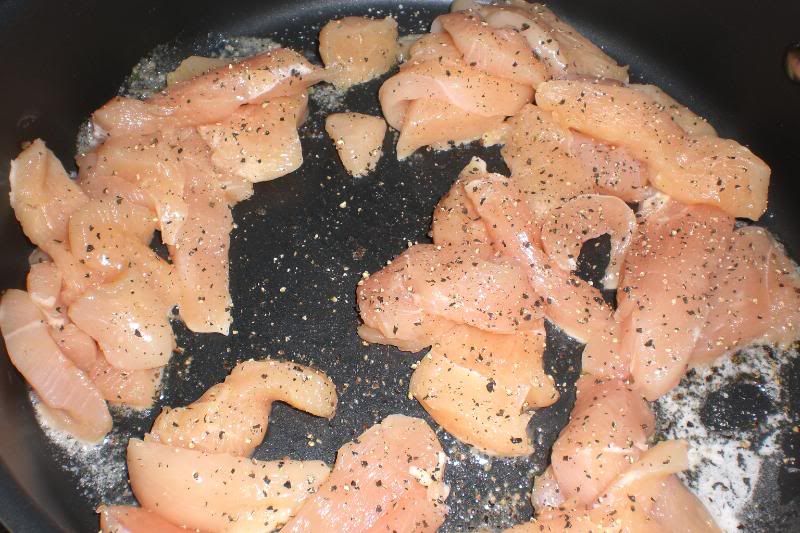 5. Dice 1/4 cup of Red Onion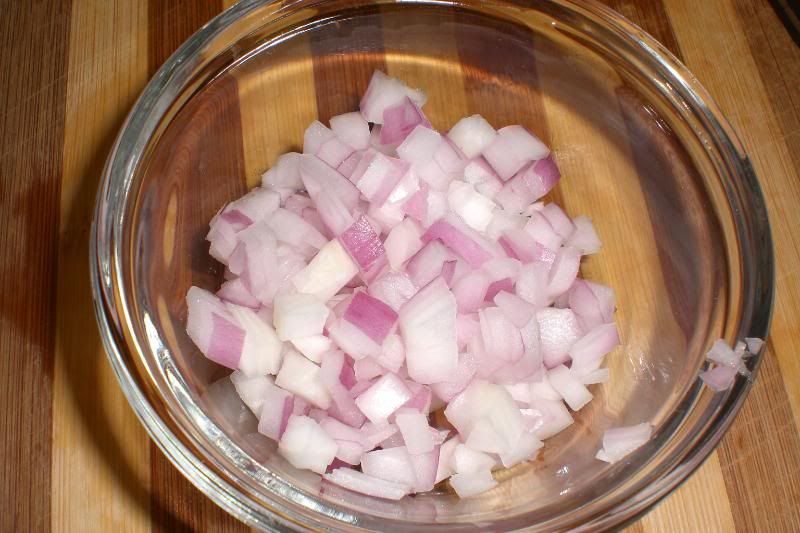 6. Dice 2 Roma Tomatoes
7. Mince Garlic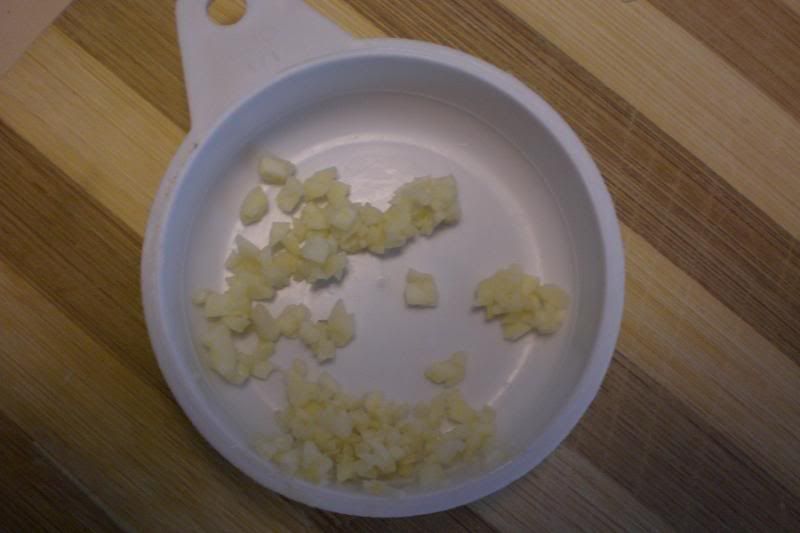 8. Cut up strips of Bacon, remove fat. Should equal 1/4 cup (It took 3 strips for me)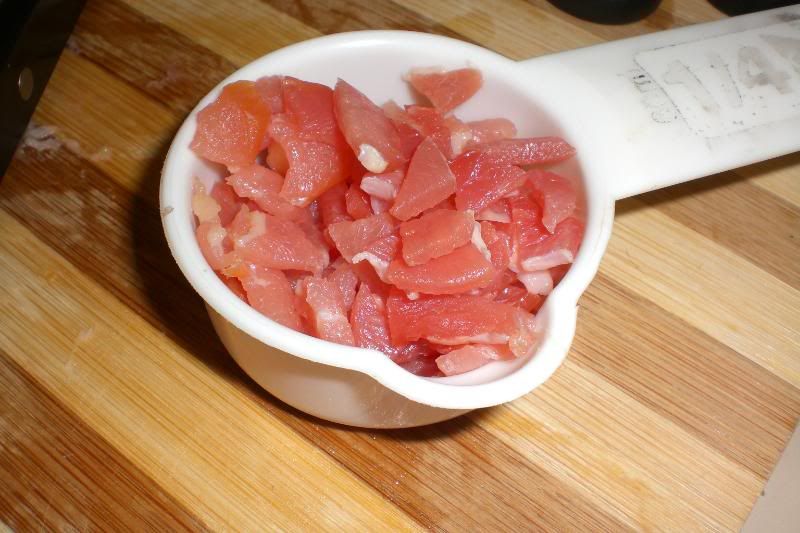 9. Add Ingredients chopped in steps 5-7 to cooked chicken. Saute until onions are translucent and bacon is cooked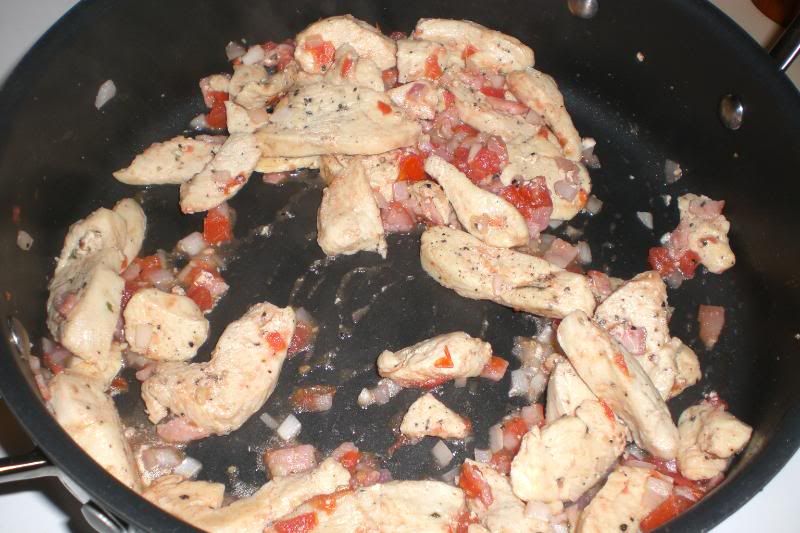 10. Turn down heat to medium low, add 2Tbsp Heavy Cream and Asiago cheese. Stir until mixed well. Turn down to low heat.
11. Cook 1 box of Bowtie Pasta, drain, add back to pot
12. Toss together Bowtie Pasta with chicken mixture and Alfredo sauce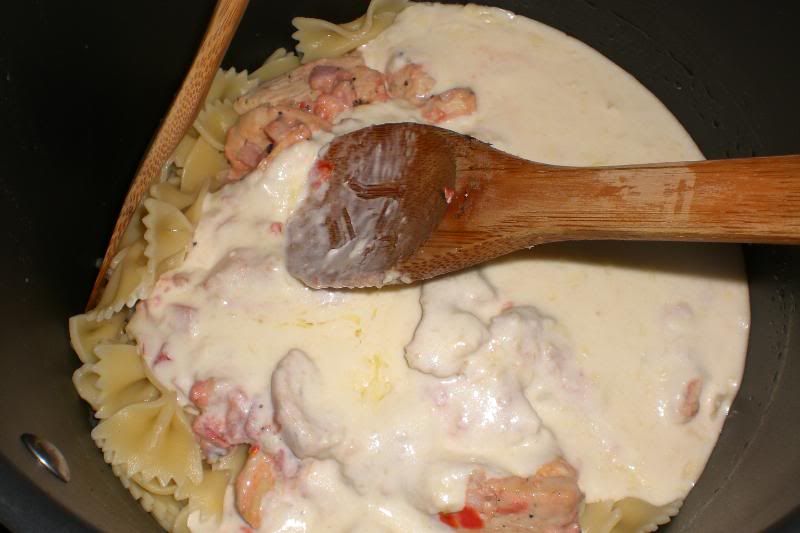 13. Serve hot with fresh bread!