Chicken and dumplings is pure southern comfort food (goes well with biscuits!). Today has been a wonderfully rainy Monday and this meal takes little preparation if you have fresh chicken stock on hand. I made a whole chicken, but you can easily cook a few breast to shred for the meal. My amounts will look larger than what the recipe calls for because I doubled it. Company for dinner! (If doubling the recipe, use 18 cups of broth)
Ingredients
4 chicken breasts, cooked and shredded (or a whole chicken, from making stock)
8 cups Chicken Broth
1/2tsp Salt & 1 1/4tsp Salt
1tsp Pepper
1Tbsp Lemon Juice
2 Cups of AP flour
1Tbsp Baking Powder
1 1/8 Cup of Milk
1. Heat stock and and add pepper, salt, and lemon juice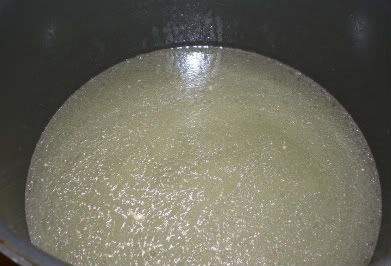 2. In medium bowl, mix together 1 1/4tsp salt, baking powder, Flour, and Milk, mixing until "smooth" ball. Let rest for 10 minutes. It's going to be a bit sticky still.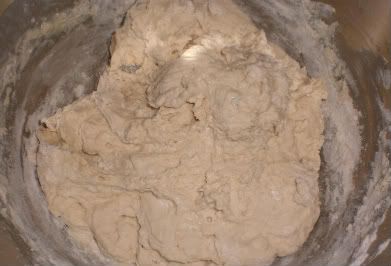 3. On well floured surface, roll out, and cut into bite sized shapes. Most prefer squares, I have this cute little circle. For kids, you can even let them help by using small cookie cutters! *Make sure your hands are floured. Otherwise, it's sticky!
A. Drop on floured surface: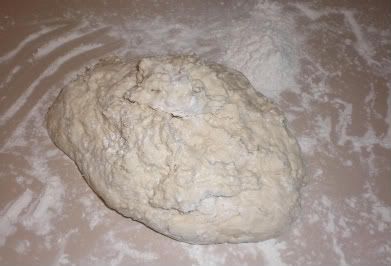 B. Roll out to a quarter of an inch to a half an inch thickness, depending on how thick you want them to be.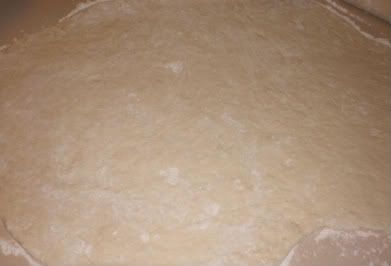 C. Cut out!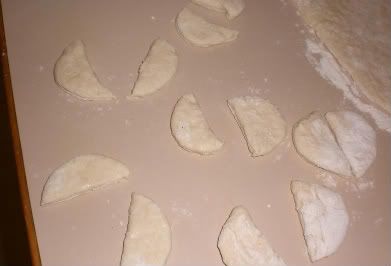 4. Add to stock pot, cooking for 25 minutes. The dumplings will swell and the pot will seem to be too thick with dumplings. Don't worry, it's fine. Just stir occasionally to keep from sticking.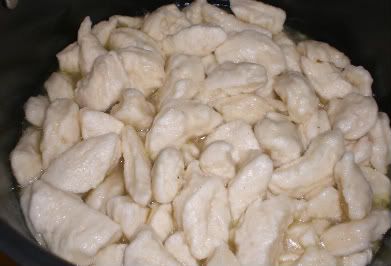 5. Shred your chicken into bite sized pieces. Not too large, not too small. I call this "Matt's job". Add them to your pot, let cook for 10 more minutes.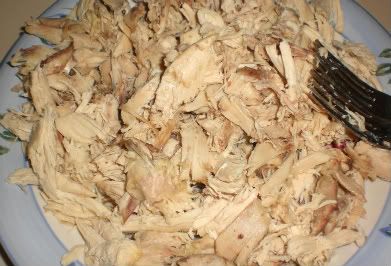 6. Add to bowls and serve hot