Who doesn't love meatballs? Who actually cooks them at home? Over the years, I have realized that some people find meatballs to be confusing and hard to make (by people I mean me. Matt remembers my first attempt at baking them...). In reality, it's not any harder than making meatloaf. I promise you.
Ingredients
1 pound Hamburger meat
1 package of Jimmy Dean Hot Sausage
1 Small onion, chopped
3/4 Cup of Italian Bread Crumbs
1tsp Garlic Salt
1Tbsp Italian Seasoning
1Tbsp Minced Garlic
2 Eggs, Beaten
1. Mix hamburger and sausage together in medium sized bowl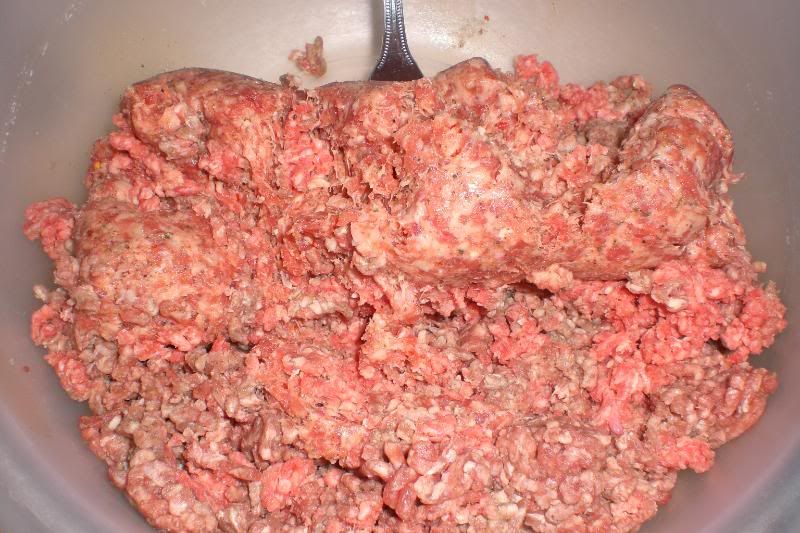 2. Line baking pan with wax paper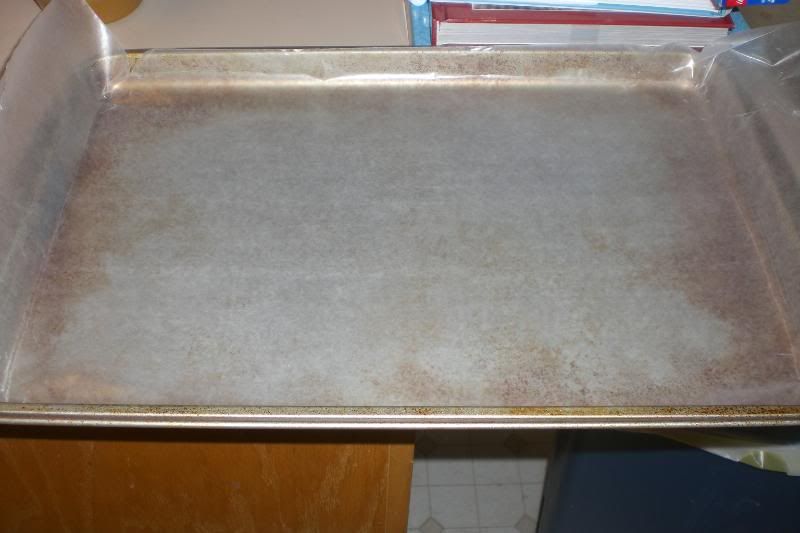 3. Add eggs to Hamburger and sausage mixture
4. Chop onion
5. Measure out Garlic Salt, Italian Seasoning, and Minced Garlic (you can mince fresh, I am out, so I used my jar)
4. Add Onion, Garlic Salt, Italian Seasoning, and Minced Garlic to meat mixture
5. This is important: HAND MIX. This is the best way to make sure that everything is mixed well. You're going to have to use your hands to roll the balls, so go ahead and get them dirty!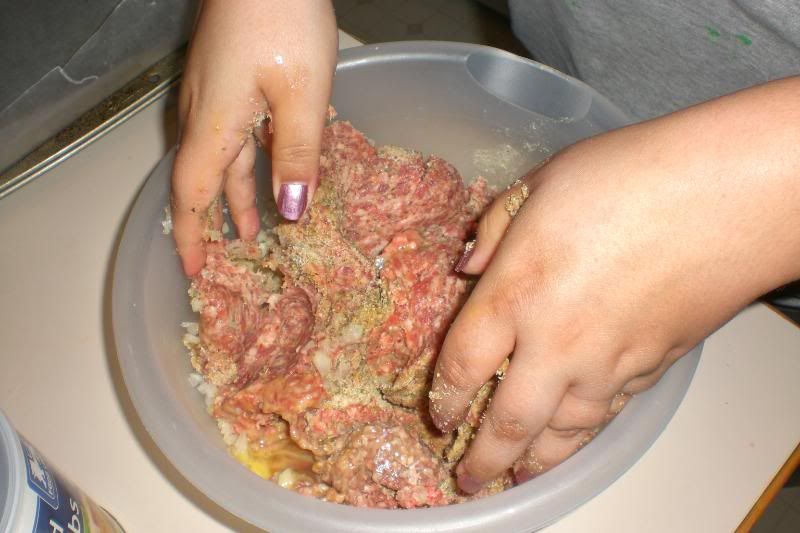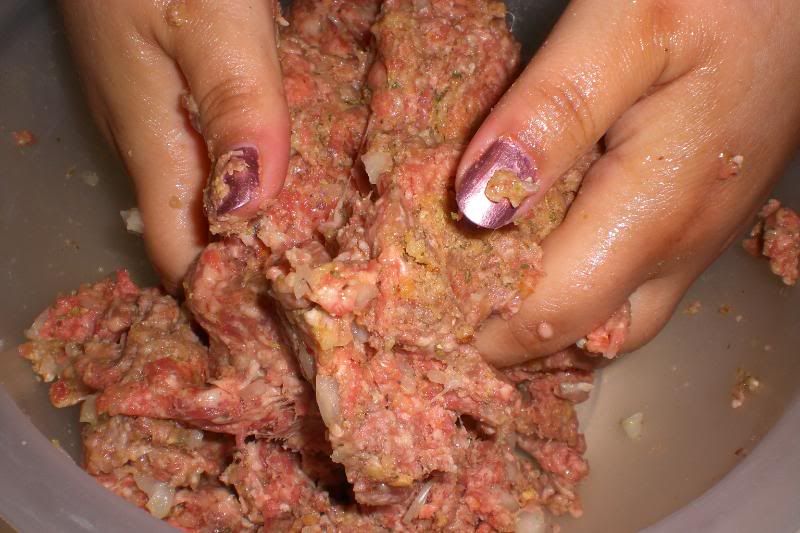 6. Roll mixture into golf ball sized balls, and place on baking sheet.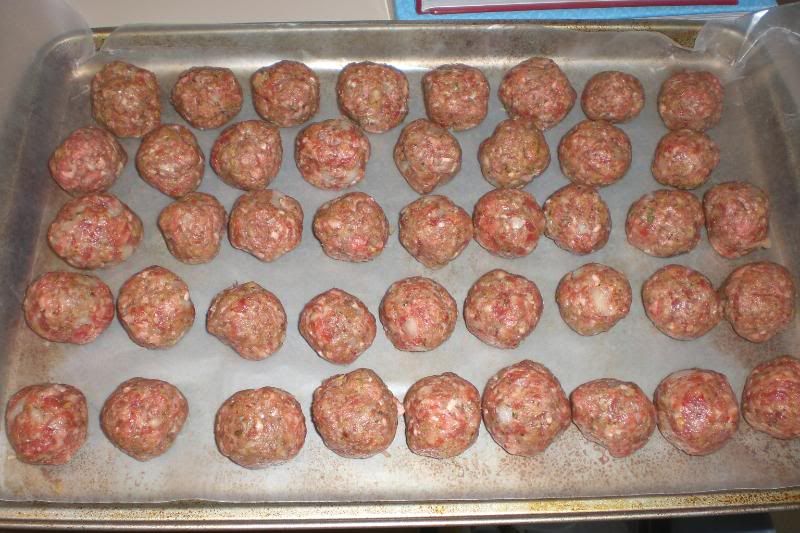 7. Place baking sheet into fridge for at least 1 hour. I did this at 12pm and am not going to be adding them to the pasta sauce until about 4pm. You can even do them the night before it needed. If your day is going to be busy, do it! Prep makes life so much easier. Here are the balls fresh out of the fridge: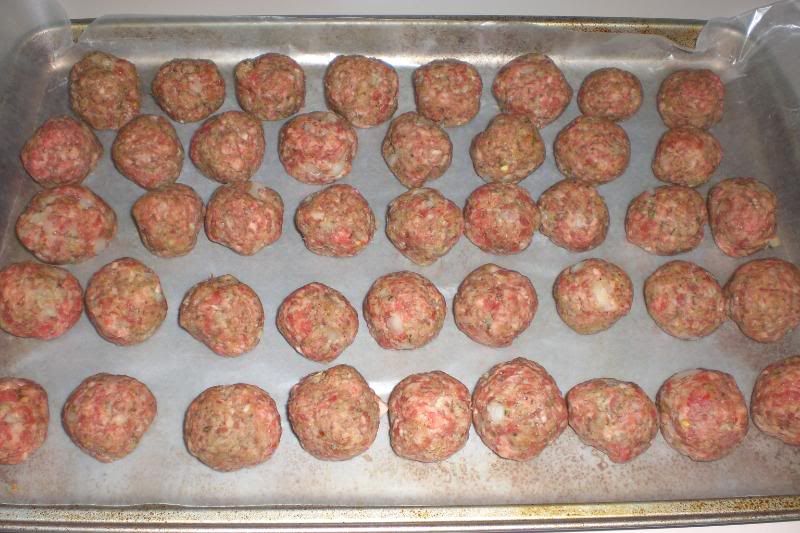 8. When ready, heat frying pan with 1Tbsp of olive oil. Fry meatballs on each side, lightly browning, but not cooking through.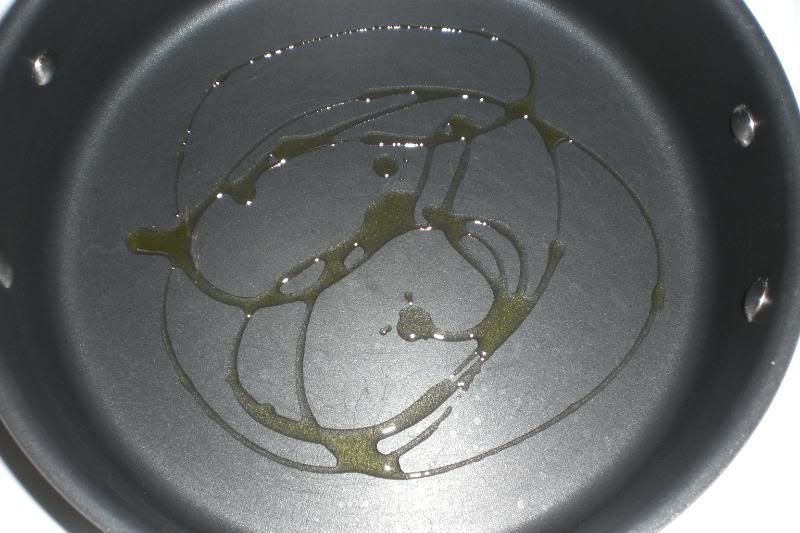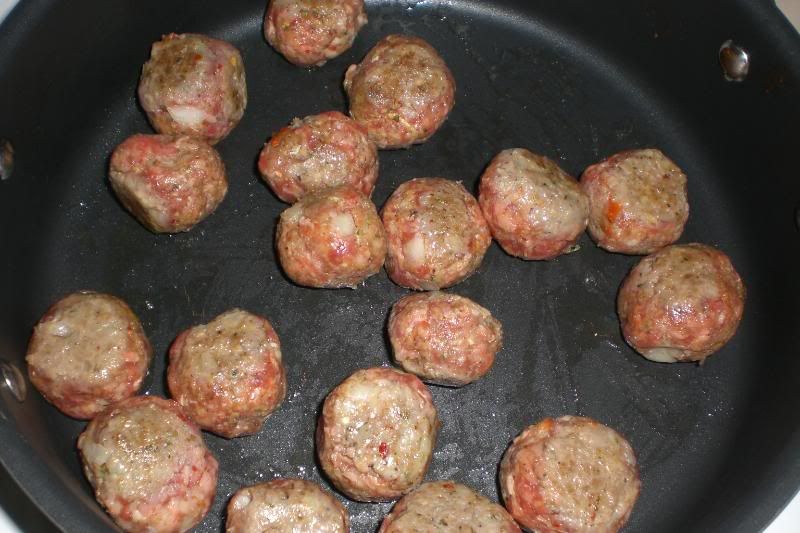 9. Add Meatballs to pasta sauce, which should be cooking on low heat in a crock pot, or med-low heat on stove.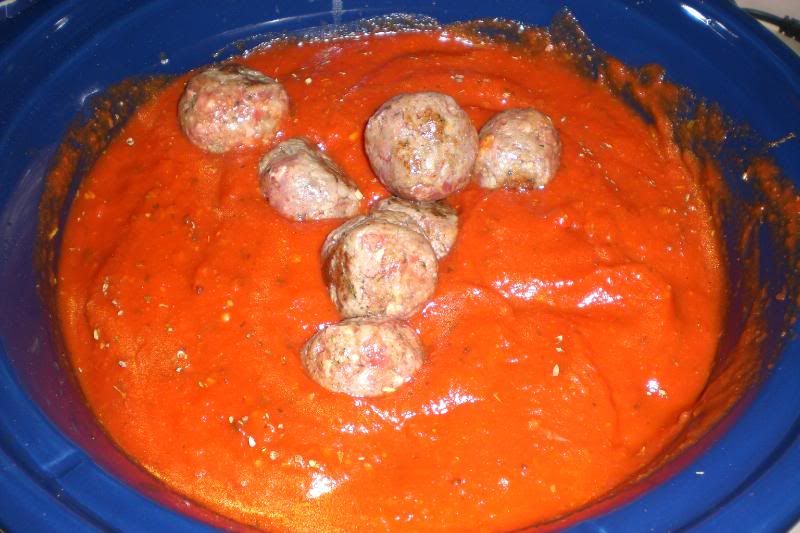 10. Cook for 2 hours, or until cooked through.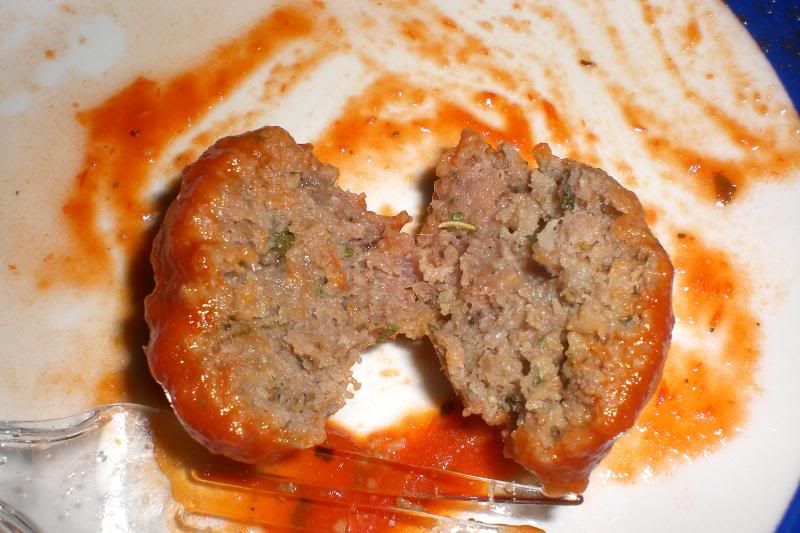 11. Serve over spaghetti noodles!