My sister told me about this recipe. She's also the one that suggested that I use white chocolate instead of semi sweet. "Regular chocolate makes them good, white makes the AWESOME!" were her words.
All you need for this recipe are 3 simple ingredients:
2 bags Chocolate chips or Bakers Chocolate (any flavor you want)
1 package of Oreos (off brand fine)
1 8oz package of cream cheese
1. Place the oreos in a freezer bag and pound the heck out of them with a mallet. It's a great way to relieve tension!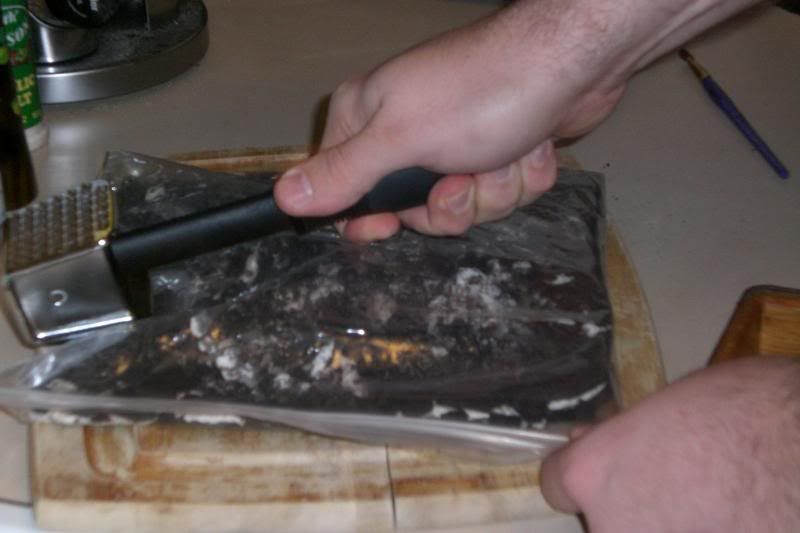 2. Pour crushed oreos into a bowl and set to the side.
3. Place cream cheese into another bowl, and soften in the microwave for 30 seconds
4. Use your blender/mixer and cream the cream cheese
5. Add and blend in the oreos, 1 cup at a time, until all oreos are thoroughly mixed with the cream cheese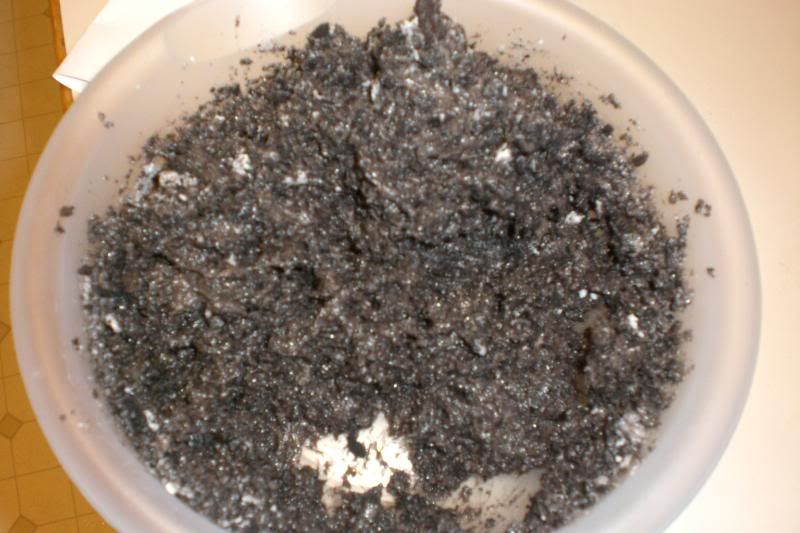 6. Roll mixture into balls and place on a cookie sheet lined with Wax paper.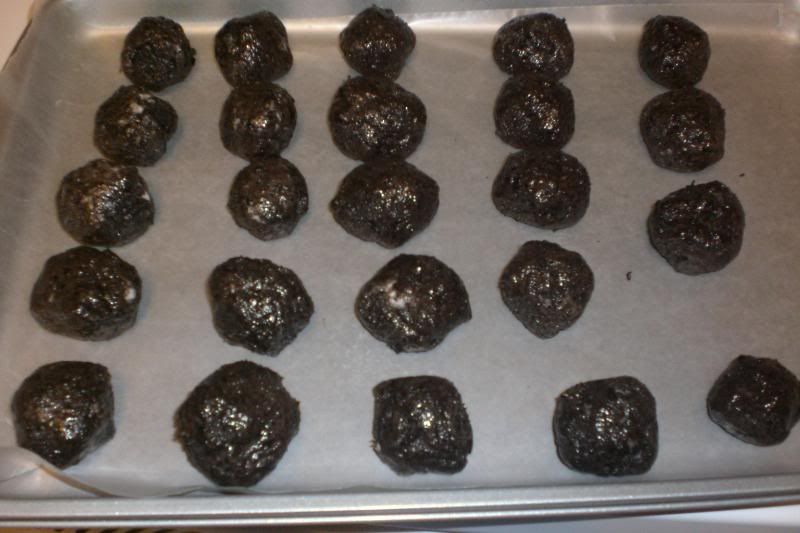 7. (optional) Place lollipop sticks in middle of each ball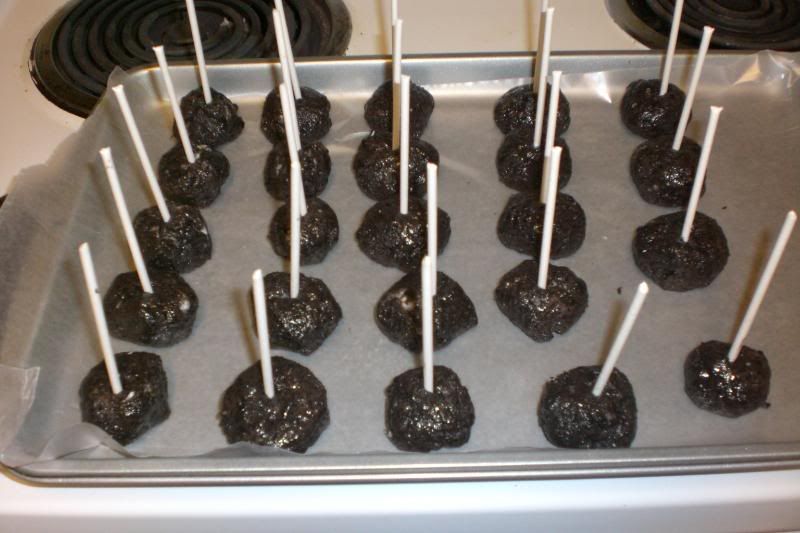 8. Place in the fridge to chill for 1 hour (or more)
9. Use a double boiler, or if you do not have one,
make one by setting two pots together (
I do) and melt the chocolate, stirring until shiny.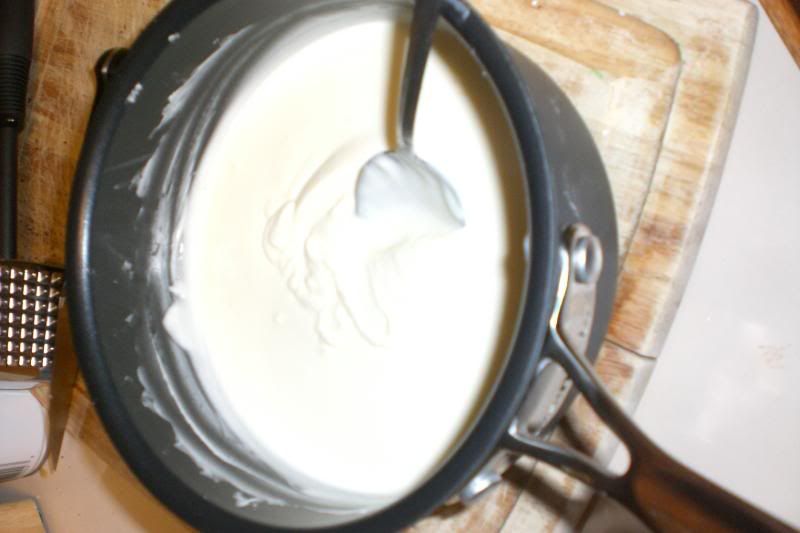 10. Remove chocolate pot and start dipping your oreo mixture until fully covered. Use a spoon to help if needed.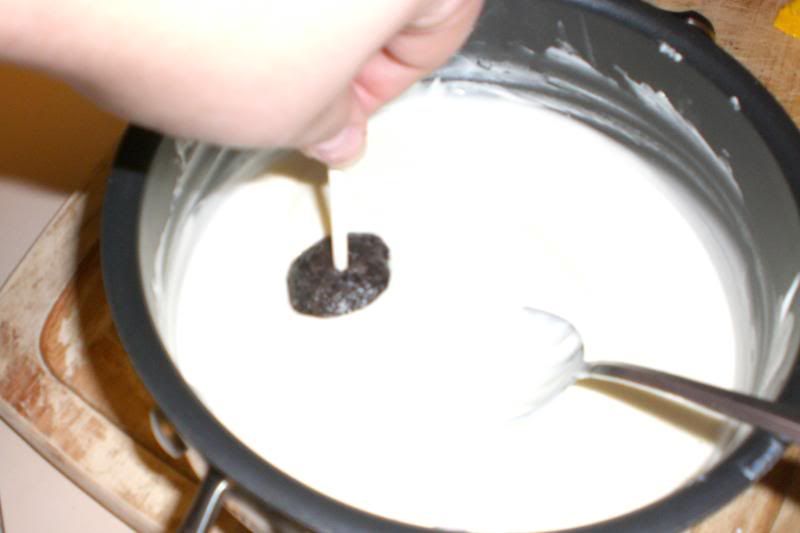 11. Place back on the wax paper and allow to cool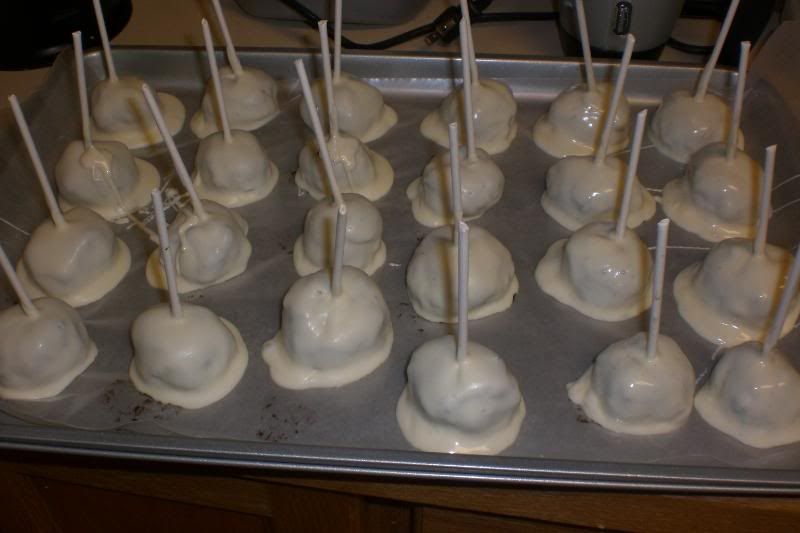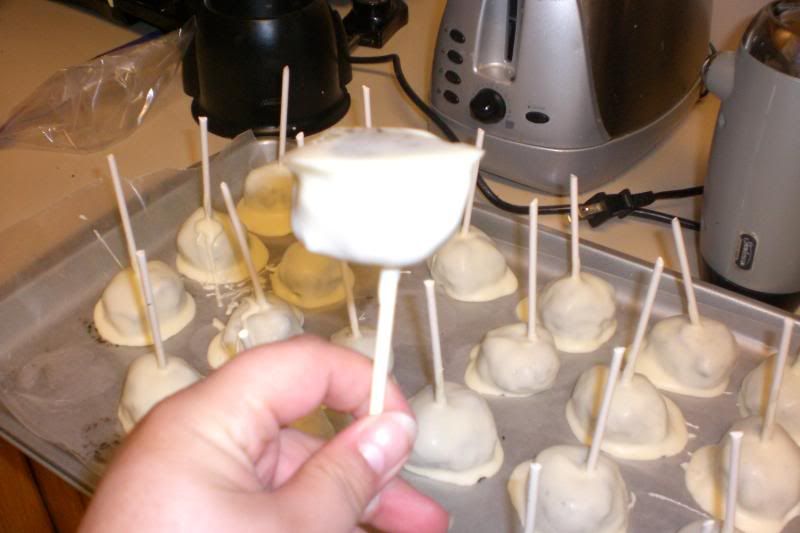 Now you have yummy Oreo Truffles. You can have fun with them! If you like, you can drizzle a different flavor chocolate on top of them, making cool designs, or if you made them with lollipop stick like I did, think about melting another type of chocolate candy and dipping the truffles again, about half way, making them two toned.
Now, I need to finally take a second to clean my messy kitchen and get the house ready for Santa before I bake his cookies.