I call this a cheaters meatloaf, since I instead of going through the process of making my own personal sauce to mix with it, I cheat, and use Manwich. Not Sloppy Joe, but Manwich. There's a difference.
Matt gives this recipe a 5 out of 5, and Thumbelina and Alice couldn't stop eating it, and they are super picky. You can also leave the cheese out of this recipe if you want.
Ingredients:
2lbs Hamburger meat
2 Large Eggs
1 cup Italian bread crumbs
1 can of Manwich
8 oz Mozzarella cubed
2/3 cup Mozzarella shredded
1. Preheat oven to 375 degrees
2. Mix together the following:
hamburger meat
2 large eggs
2/3 of the Manwich
1 cup bread crumbs
3. Once this is mixed well (if too "juicy" add a few more bread crumbs), add the 8oz of cubed cheese and mix in with your hands.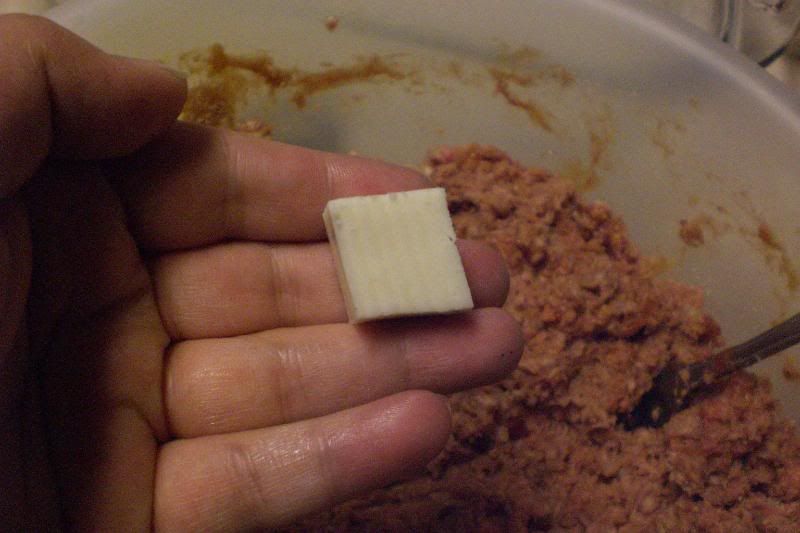 4. Grease a 9x13 dish, and form meat into the shape of a loaf
5. Place in preheated oven for 45 minutes
6. Remove from oven, cover with remaining 1/3 can of Manwich and 2/3 cup of shredded Mozzarella.
7. Place back in oven for 15 minutes
8. Remove, cool, and serve