If you haven't been able to tell by now, I am a lover of Italian foods. Working at Amalfis, I still never got sick of the smell or taste of the delicious sauces. I am not even going to try and recreate their lasagna. I worked at the one in Statesville, NC (they now have two, that's how good it is).
Here is the website to the one in Kernersville.
Sauce Ingredients:
1lb Hamburger
1lb Sausage (I used Jimmy Dean Hot Sausage)
1 Medium Onion, diced
2Tbsps Minced Garlic (I used the pre-minced in Olive Oil)
2 8oz Tomato Sauce
2 6oz Tomato Paste
1 28oz Crushed Tomato
2Tbsps Italian Seasoning
2tsp Basil
1tsp Salt
2Tbsp Sugar
1/2tsp pepper
Cheese Ingredients:
23oz Ricotta Cheese
1 Large Egg
2tsp Italian Seasoning
Other Ingredients:
12 Lasagna Noodles
1lb Mozzarella Cheese
1. Preheat oven to 350 degrees
2. In dutch oven/stock pot mix together Sausage, Hamburger, Onion, and Garlic. Cook through.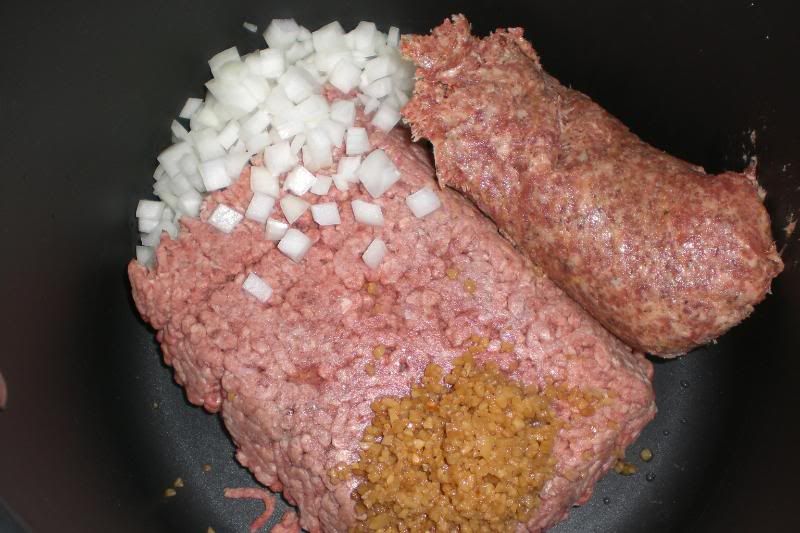 3. While that is cooking, get all tomato sauces/pastes ready and pour out the correct amount of sugar, salt, pepper, Italian seasoning, and basil to add to pot.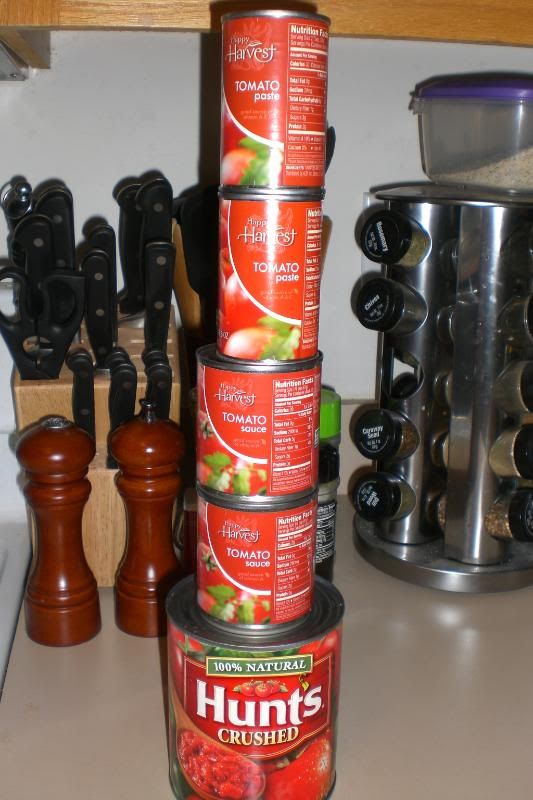 4. When meat is done and well blended, add in sauces and spices.
5. Let simmer for 1.5 hours (if you only have an hour, go ahead)
6. Mix together Ricotta cheese, 2tsps Italian seasoning, and large egg. Mix well.
7. In a large pan, place lasagna noodles to soak, for 25 minutes, in hot tap water.
8. In the pan you will cook the lasagna in, place a layer of meat sauce on bottom, to keep it from sticking.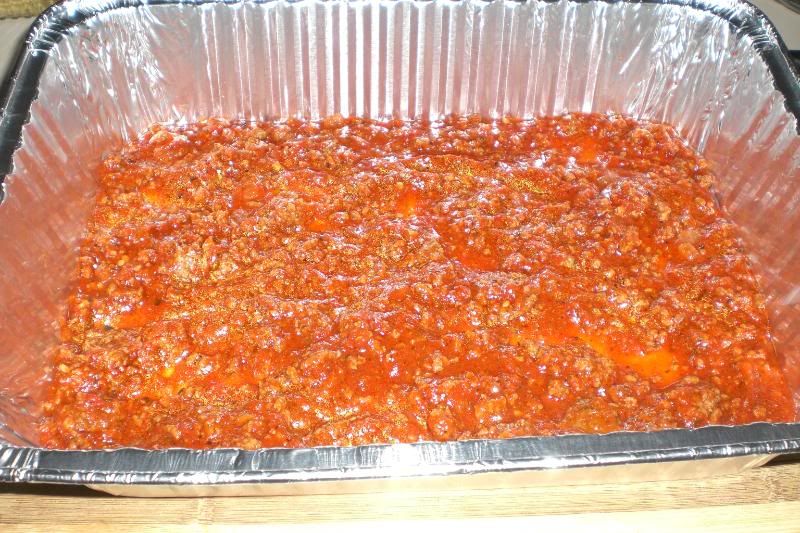 9. Place down first layer of Lasagna noodles, covering pan (usually 6 noodles in the average 9x13 pang)
10. Add a nice layer of the Ricotta cheese mixture (about half)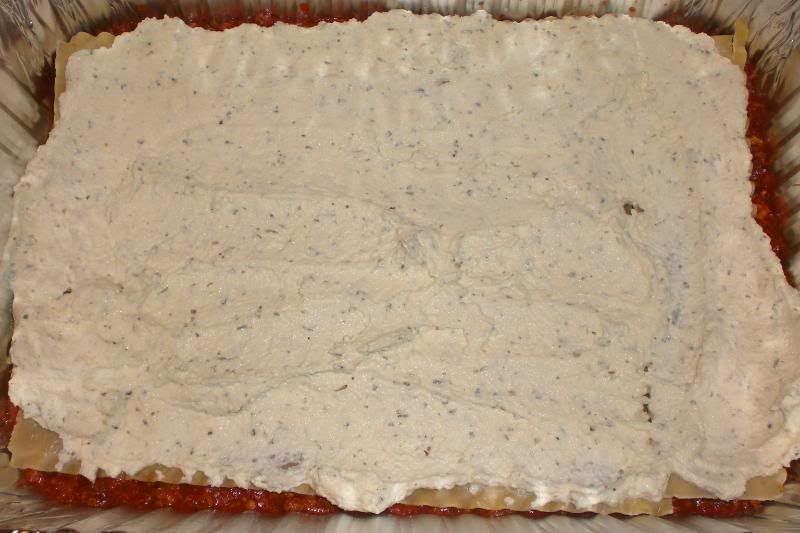 11. Cover with Mozzerella Cheese. About 1.5 cups
12. Add another noodle layer (darn me forgetting to take a picture!)
13. Cover with meat sauce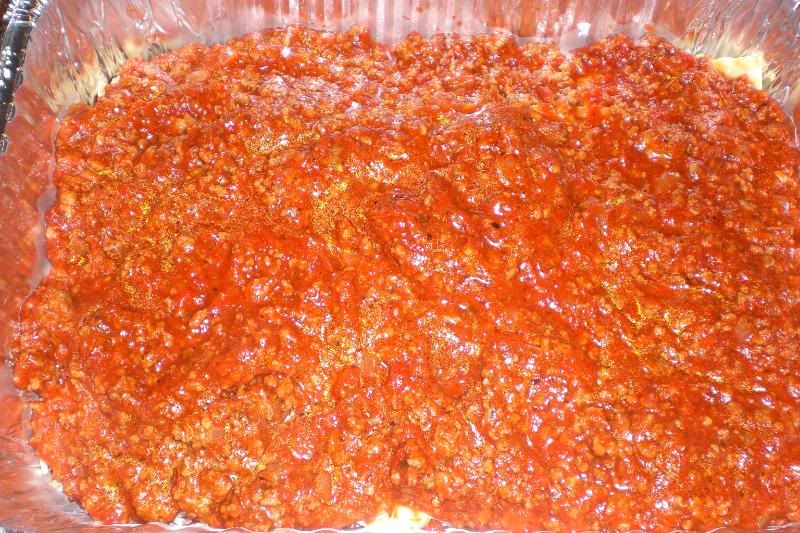 14. Drop remaining Ricotta mixture, in "globs", and sprinkle Mozzarella cheese
15. Place on Final noodle layer
16. Cover with meat sauce and remaining Mozzarella cheese (forgot picture, sorry!)
17. Cover with tinfoil, bake for 25 minutes
18. Uncover after 25 minutes, and back for additional 25 minutes
19. Let set for 15 minutes before serving!