Ingredients:
Pork Tenderloin
Box of Stuffing (or make your own, I love Stove Top Pork Stuffing!)
Small Onion
2Tbsp Olive Oil
Garlic Powder
Pepper
Rosemary
1. Make your stuffing according to the recipe, this is the box that I use (it takes my will power not to eat it!)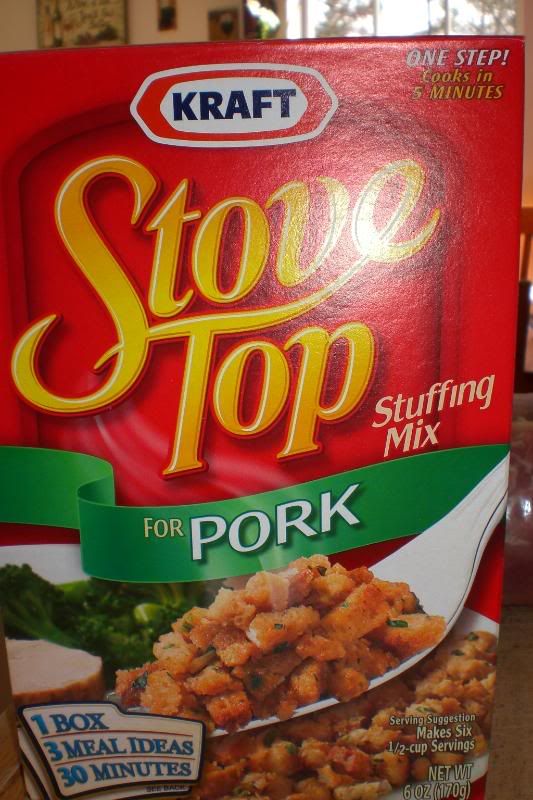 2. Cut onion in to small pieces, saute with 1Tbsp olive oil, and mix with prepared stuffing. Set to side
3. Cut as much fat as you can from the tenderloin, then dry the tenderloin so you start to cut it so that it lays flat, like it has been rolled out. As you are cutting it, try to make sure to keep it one inch thick, all the way around.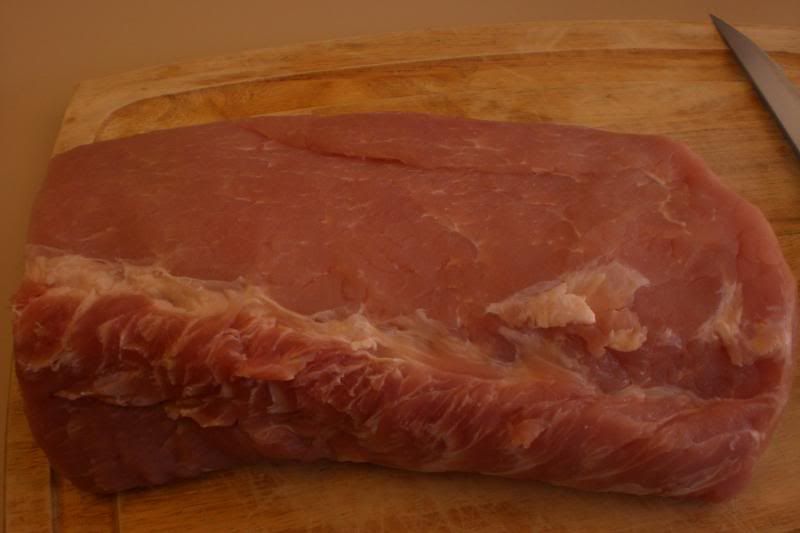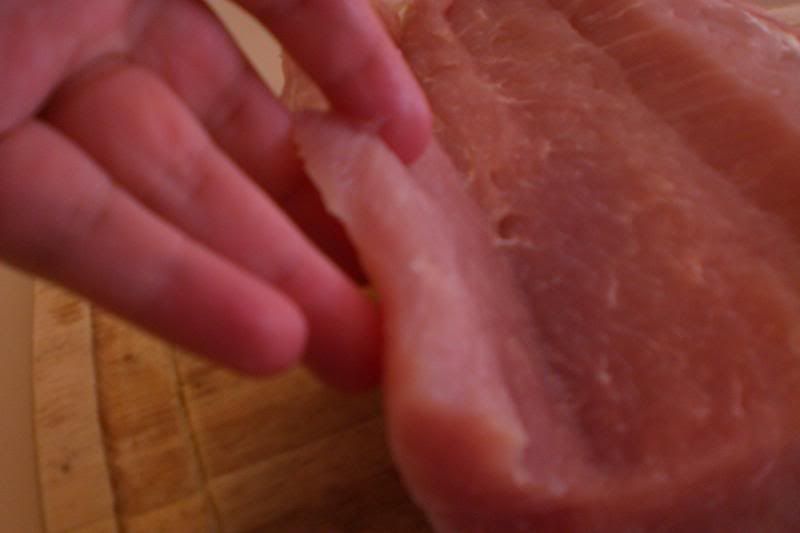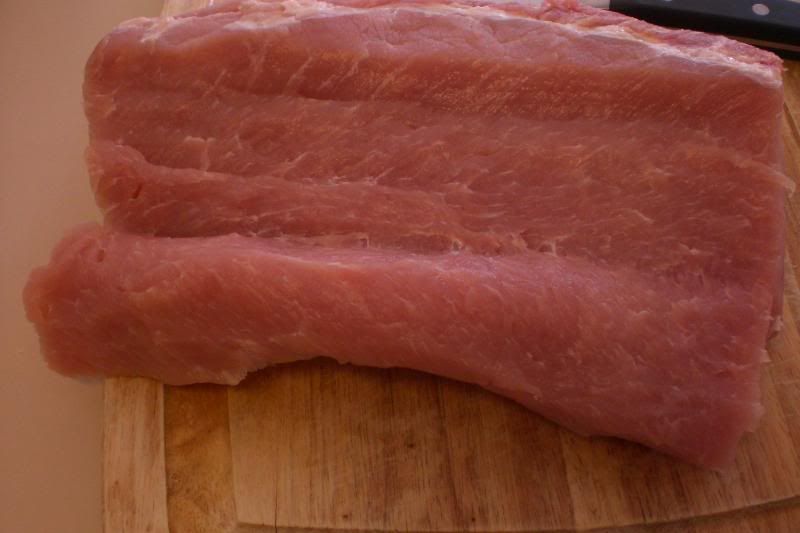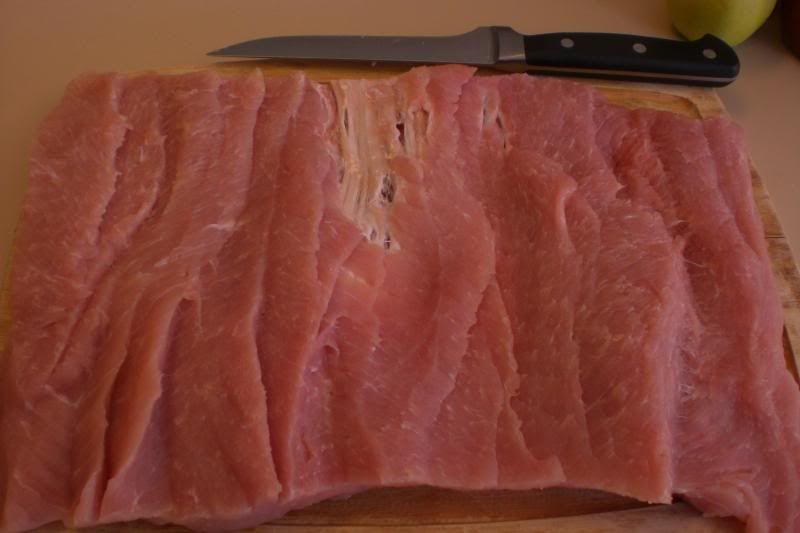 4. Take your stuffing, and form into into a flat square, keeping about .5-1 inch from the sides.
5. Roll the pork tenderloin, keeping stuffing inside.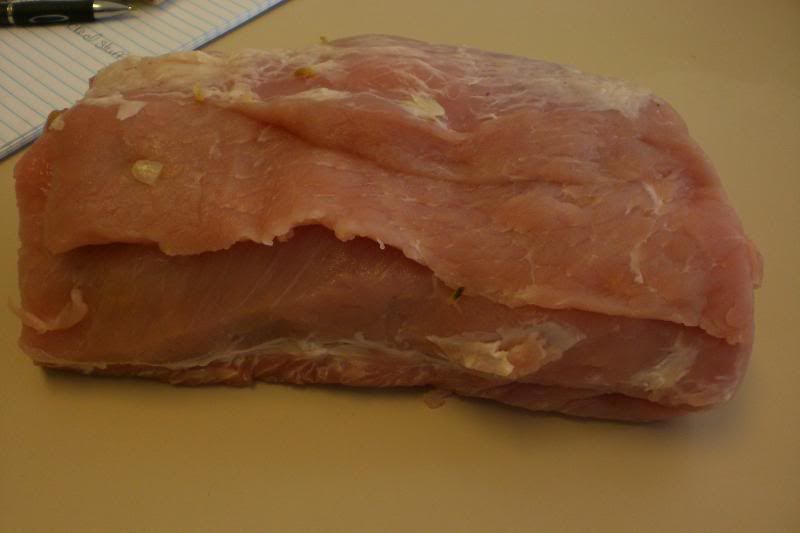 6. Use bakers twine (string) to hold the roll in place.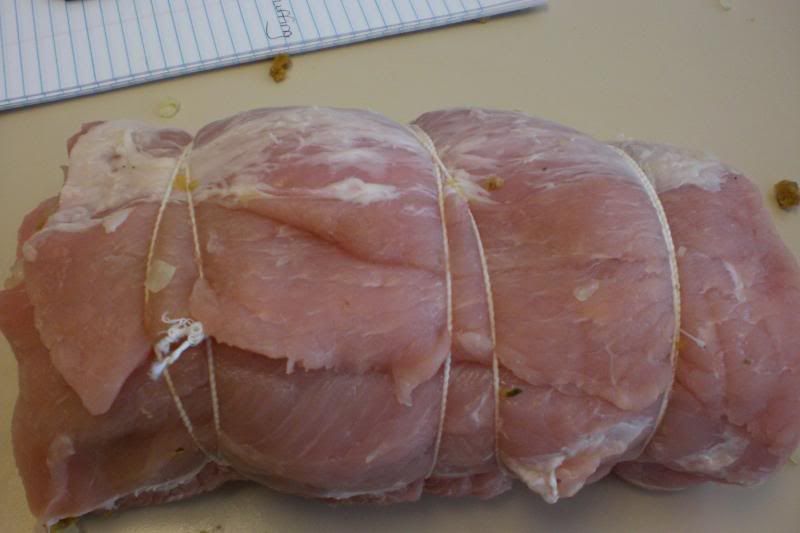 7. With 1Tbsp olive oil, sear the pork on all sides. As you are doing this, sprinkle the meat with the garlic powder, pepper, and rosemary for taste. The place the roll into a shallow baking dish. I line mine with tinfoil, less clean up.
8. Place in oven on 350 degrees for 45minutes to an hour, or until meat reaches an internal temperature of 175-180. Do not cook under, as it's dangerous, and do not cook over, as it will dry out your meat.
9. Once the temperature has been reached, take out and let "sit" for 10 minutes so that the juices settle. Once this is done,cut the strings off and you can slice into medallions to serve for dinner!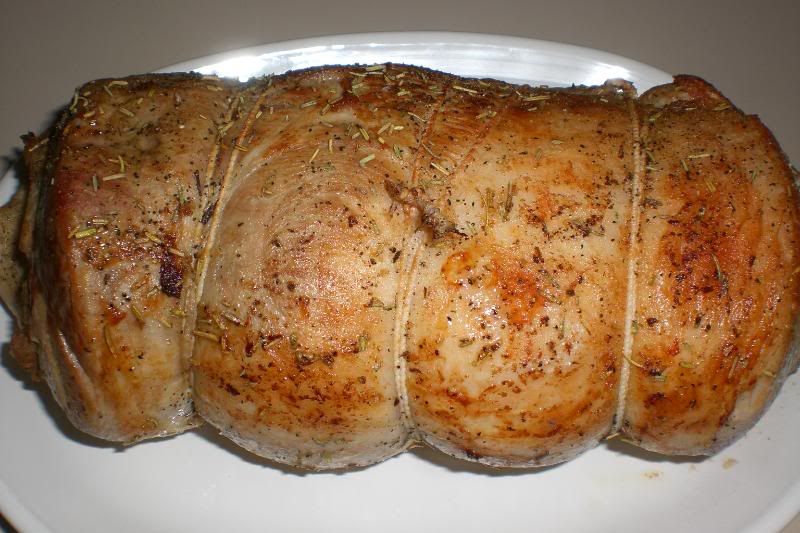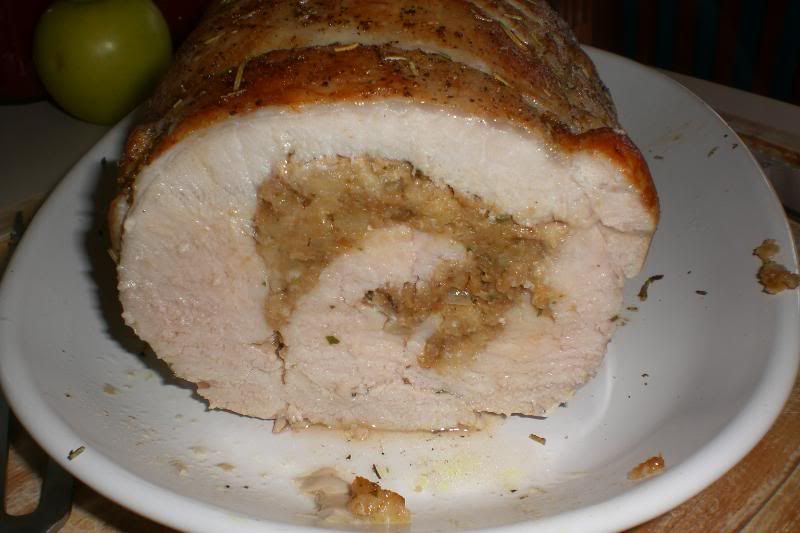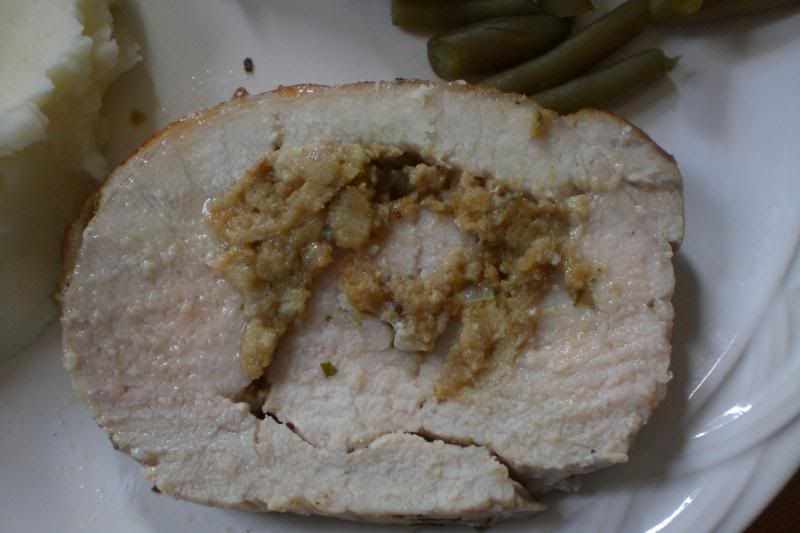 (see the juices? So yummy!)
This meal is really simple. And the flavor is WONDERFUL!