Ingredients:
6 cups Milk
1/2 cup Texas Pete hot sauce
12 Chicken Legs
3 cups SELF RISING Flour
fresh pepper
Paula Deen House Seasoning
3 egg Eggs
1/2 cup Lard
1. Mix milk and Texas Pete together and soak chicken over night in fridge
2. When you are ready to cook, remove chicken from mixture and place in bowl, setting to the side.
3. Heat lard to 350. lard (or oil if you prefer) should be deep enough to come up half way on the chicken.
4. Take 1 cups of the milk mixture and mix with 3 eggs in a separate bowl/dish for dipping
5. Mix flour with fresh cracked Pepper
6. Sprinkle
House Seasoning
on chicken ( I find it helpful to put some in a salt shaker and to use it this way)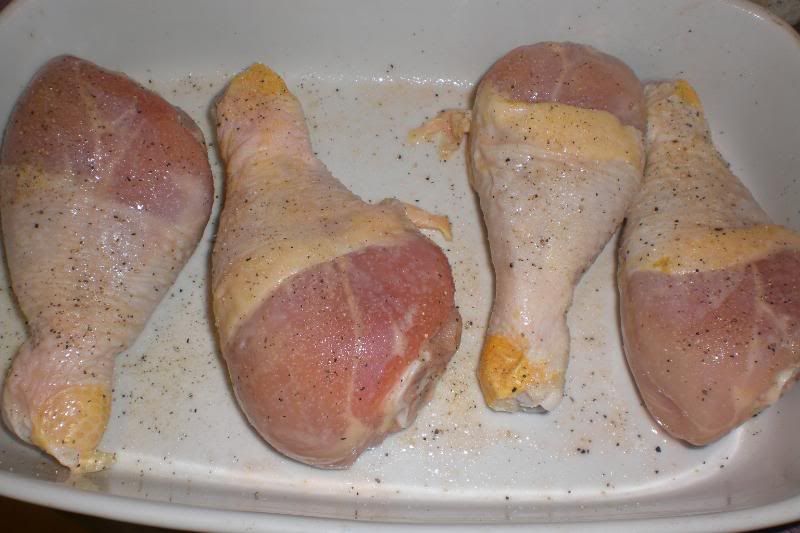 7. Dip chicken in egg and milk mixture.
8. Dip in Flour mixture
9. Repeat steps 7 and 8
10. Place chicken in pan to fry, 10 minutes each side.
11. Drain chicken either on paper towels, or set on a cake rack to dry. (make sure to put paper towels under cake rack to catch drippings)